Sonic – The name speaks for itself
/
The name sonic is synonymous to speed, and so we have always strived to be true to its name, working with a motto to accomplish all the projects within deadlines and without compromising on quality. Today, Sonic Studio works with a vision to provide high quality audio recording, mix-down and mastering, music productions and composition for albums, commercial and corporate jingles. It has to date, recorded many hit songs and well known commercial jingles
Sonic – The Ultimate Audio Recording Studio in Singapore
/
Sonic Studio was founded in the year 1994 with a vision to be one of the best recording studios in Singapore. Since its inception, it has held a strict motto to provide high quality music and audio production in the industry equipped with the latest and cutting edge technology and delivering very best results for its recordings.

Sonic Studio – An impressive history
/
Sonic Studio has produced music arrangement, compositions and other commercial audio projects for clients from all walks of life, including high key names like Warner Music, Universal Studios Singapore, Resort World Sentosa, Marshall Cavendish and CLS International. The studio has proudly been into the international and Singapore music scene continually since 1995. A dedicated team of musicians and audio engineers make it all happen.
Customized service at most affordable price

/
With a high quality audio team, the studio is able to meet deadlines and provide professional audio services at most competitive rates. We always aim to provide the best advice and solutions to your audio and music projects.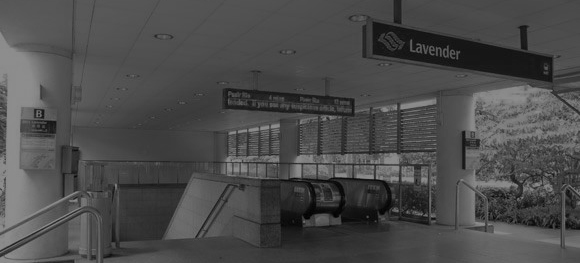 Located centrally for your convenience

/
The studio is situated at a 3 minute walk from Lavender MRT Station, Singapore.  Feel free to call or drop by for a free consultation.
336B, King George's Avenue
King George's Building, Singapore 208572.
Office: (65) 6294 4896
Email: info@sonicstudio.biz.
The Artists behind the scene
/
Eric Wong (a.k.a. Eric Chiryoku)
/
Eric, a 1995 batch graduate from the School of Audio Engineer is a music arranger, composer and audio engineer. He has established himself as a multifaceted musician and mentored several aspiring music professionals through his musical workshops. He is creative, passionate and full of patience. He has composed songs for various local and international artists. His instrumental musical composition has earned him a worldwide acclaim.
The 4 Seasons instrumental albums are his noteworthy work and have been awarded as the best online composer and soundtrack. His vision is to provide high quality audio recording and music production services at most competitive rates. He loves listening to music and composing interesting soundtracks. With over 20 years of experience in the audio and music industry, Eric is well positioned to provide worthy advice to music aspirants and compose professional jingles for corporate clients.
His past works include:
Music arranger for Joi Chua ; Producer, Audio Engineer & Music Arranger for  Mandarin Oldies CD Album and Everlasting Cantonese Song CD Album; Producer and music Arranger for Taiwanese Singer YangJin and Lijia – Hokkien CD album -(2002-2005); Mixing Engineer, Music Arrangement for Korean Drama Recall Instrumental music BY Innoform Media (March 2004) Universal Studio (Resort World) musical concerts; Music arranger for "Best Of  Superstar", "Campus Superstar Compilations" and Project Superstar.
He has composed songs for : Andy Lau – Song Title: Wang Le Yin Cang (1995); Taiwanese singer, Lin Jiayi – (2000) Zhong Shi Bu Wen Ni Ai Shui , Wo Men Ren Zhen Ai Guo (2000); Taiwanese singer, Huang Jiaqian – (2001) Shui Wang Le Ai Wo; Mediacorp TV – Drama Series (1997), Chuang Ye Xin Jia ; Mediacorp Lunar New Year Album, (1997) Xin Yi Tian
Darren Sim - Chief Engineer
/
Darren Sim, being in the sound and music productions for near 30 years,  he is a multifaceted vetaran sound engineer. He has recorded and mixed music for well-known artistes like Jacky Cheung, Aaron Kwok, Andy Lau, Sammi Cheng, Coco Lee, Ah-mei, Na Ying, Stefanie Sun, Gigi Leong, Elva Hsiao and many more.
He was also the Mixing Engineer behind our all-time-classic Phua Chu Kang Musical and many years of NDP in the 90s.
Jonathan Lim - Music Producer & Arranger
/
Jonathan has over a decade's experience crafting music scores for regional TV Commercials, award-winning movies and theatre shows.
Since 2009, Jonathan has been a Special Projects music specialist for Resorts World Sentosa's Entertainment arm, helming the role of musical supervisor / composer for the longest running show in Singapore, 'Voyage De La Vie'. It was named 'Best Theatre Production' by Time Out Singapore.
He has also produced numerous shows at Universal Studios Singapore such as the Jurassic Park Ride, 5 installments of Halloween Horror Nights, Launch of Transformers Ride, and major Festive events. Most notably, the Crane Dance Attraction at RWS, won the 'Show Spectacular THEA Award' by the international Themed Entertainment Association.
In the Advertising field, Jonathan has composed and sound designed for highly successful TVC soundtracks working through international Advertising agencies for clients such as M1, Canon, Tiger Beer, UOB, OCBC, Singapore government agencies and some Unilever brands. Recently, working with MCYS Singapore, he was part of the creative core team that composed and produced the Chinese "Pioneer Package" Song for the Pioneer Generation Song sung by Mark Lee and Sebastian Tan.
Jonathan's creative music scores and soundscape designs are currently featured at Gardens By The Bay's '+5 Degree' gallery, Maritime Museum, URA Gallery and also the upcoming MAS Gallery. His other noteworthy credits include 'The Singapore Story' – Singapore's largest 3D multimedia exhibition staged in 1999 – which involved the music supervision, composition and programming of 7 theatrical zones at the Singapore Suntec City's Exhibition hall.
Back in 1999, Jonathan was one of the early pioneers who teamed up with film director Phillip Lim on the music score and songs for "The Teenage Textbook Movie". With his passion and love for film scores, he moved on to work on the multiple-award winning feature film, '15' directed by Royston Tan. The film collected accolades at the Deauville Asian Film Festival, Buenos Aires and was broadly nominated at the Venice and Sundance Film Festivals.
Formally trained on the classical piano, Jonathan also plays the guitar, ukulele, Arabic percussions and flute on a leisure basis.
Bevlyn Khoo - Singer SongWriter / Music Producer
/
Hailing from Singapore, Bevlyn is a talented multi-lingual singer-songwriter. Her ability to sing in English, Mandarin, Japanese and French gains resonance with listeners of various ethnicities and countries.
A true original, Bevlyn is one of the pioneering indie artists in Singapore to start the trend of DIY albums in Singapore's music scene. In 2008, Bevlyn released a 6-track EP album "Lonely Afternoon"which won the Best Independent Album; award at the Singapore Entertainment Awards 2009. The album showcases her versatility by featuring five original songs and a gypsy-jazz arranged cover of French classic 'La Vie En Rose'.
The album led Bevlyn to be signed to Japanese label S2S in November that year, and she subsequently released "You Are My Angel" (2009), "Bistro Affair" (2010), and "Feel About You" (2011). Notably, "Bistro Affair" sees Bevlyn as possibly the only Singaporean singer to have released a full album of French jazz chansons, cementing her status as a versatile singer-song writer in the music scene. The popular album charted top 3 (HMV) in Malaysia, Hong Kong and Taiwan. Her 4th album "Feel About You" features more original songs amongst classics like "My eyes adored you" (Frankie Valli), "Ordinary World" (Duran Duran), "The One You Love" etc. It also features the popular closing theme song 《保温》from Mediacorp's blockbuster television series, 《小娘惹》 (Little Nyonya).
In March 2012, Bevlyn was chosen to represent Singapore in the HK Pop-Asian Music Festival in Hong Kong. Flexing her creative and entrepreneur qualities, Bevlyn tied up with Pledgemusic to connect with supporters to raise funds for her second self-penned indie album 《我認識過的人》(The People I've Known), released in April 2013. The title song 《我認識過的人》(The People I've Known) subsequently entered nomination for 'Best Local Lyrics' (最佳本地作词) at Singapore Hits Award 2013 (新加坡金曲奖). Bevlyn was one of the guest artists invited to perform at Spring Wave Singapore 2013, and was also invited to write and perform the theme song "Beautiful Purpose" for Miss World Singapore 2013.
In 2014, she represented Singapore to perform in Bangkok with the Bangkok Symphony Orchestra for an ASEAN event. She is also the songwriter and music producer for Starhub's first local serial drama 《跳班》(Jump Class), which debuted in March 2015. One of her originals 《哈哈歌》entered nomination for 'Best Theme Song' at the Asian Television Awards 2015. Under the same segment, two of her productions 《我不是不爱你》 and 《人生游戏》also entered nomination.
Bevlyn also co-wrote and produced the theme song 《福建人,做阵行》 for HokkienAssociation's 175 th Anniversary, with Marcus Chin ( 陈建彬) on lead vocals and a choir from the Hokkien Association. Awards- "Best Independent Album" Award at Singapore Entertainment Awards in 2009 for EP album"Lonely Afternoon".
Kenn Tay - Audio Production Director
/
A veteran in Audio production, Kenn is a true believer that audio can shape a piece of content, making it more enticing and exciting for the audience. Through the years, Kenn has accumulated diverse experience with various commercial productions.
Kenn's adventure into audio production started with Radio in 1995 at Rediffusion, producing a variety of Commercial spots, Jingles, Automated Telephone messages and Programmes. In the fast pace set-up, Kenn picked up many skills as clients demand quality production done at good speed. This helps seasoned Kenn's recording and production skill, and his ability to read the client's need improved along the way.
Kenn soon ventured into the world of Inflight Entertainment for Airlines and his passion for music and his seasoned production skill won the WAEA Best Inflight Audio Programme for the prestige Singapore Airlines in the annual industry event. During this period, he has also sharpened his skills in picking the right talent for each production.
Yearning to do more, Kenn started exploring sound design. An interesting project was for the Sanrio Musical performance in Singapore where he sourced & recorded character voices of Hello Kitty and Sanrio characters, designed suitable effects and even record Foley (sound effects recording) if there are no suitable, to inject live into the Musical. After a taste in sound design for the musical, Kenn also did an interesting sound design project for a Theatre production for Action Theatre. Kenn was the sound designer for the production of the play "35@2000" as well as the audio operations during the play. The next Disney project was also an interesting project where Kenn did sound design for cartoon trailers to create the desired mood and sound effects.
Challenging himself further, he started doing sound mix for Video production including FIFA World Cup and other sports shows as well as TV documentary and drama production. Some of the live sports shows require live recording done with very quick edits and from this Kenn has learnt to work under pressure to get the production done quickly. Some of the award winning production includes Asian Academy Creative Awards Best Children's Entertainment & Drama for Singapore (Whoopie's World Season 2) in 2018, Asian Television Awards Best Editing (The King) in 2017, Asian Television Awards Best Station ID (2006 FIFA World Cup Opening Title) in 2006, Asian Television Awards Best Sport Programme (Football Asia) in 2003.
Kenn also started Children Audio Book production as that combines many elements that he is passionate about such as conceptualizing and selecting the right stories, making exciting stories come to live with the right match of character voices, music bed and sound design.
Confident that he can deliver production according to what the client wants with great precision and speed without compromising quality, Kenn is looking forward to more challenges with future productions and with his production skills.